We have talked about this before and the topic keeps us happy here in Philadelphia, so here we are talking about it again. Amidst a year filled with housing turmoil, from foreclosures to listings that sit on the market for over 200 days with no end in sight despite ANOTHER price reduction, here in Center City Philadelphia, condominiums are still selling. Sure, the market here has softened, there is no doubt about it, but compared to our Suburbian friends around the country, our head is still holding above the water and with no intention of sinking.
I came across this great article from the Philadelphia Inquirer from the summer titled Center City Condos Thriving. Many of my colleagues are quoted throughout the article and at the bottom you can read some statistics from many buildings in which I've sold a condo or 2 (or many) myself, including The Winne Building, in which I currently have several lisings.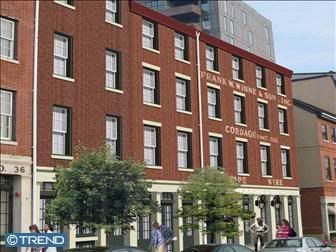 Before we know it, the 2009 Spring market will be in gear and things here in Center City Philadelphia will really start to pick up again. If you are interested in an appreciating long term investment, give me a call at 215.521.1523 or drop me an email at Mark@CenterCity.com to set up an appointment and let's go condo shopping (my favorite thing to do) together!
Mark Wade
www.CenterCityCondos.com
Prudential Fox and Roach REALTORS®
530 Walnut St., Suite 260 Philadelphia, PA 19106
center city condos
,
condominium
,
condominiums
,
downtown
,
old city
,
philadelphia
,
real estate
,
realtor
,
rittenhouse square
,
washington square west