Most sellers are smart and if not, at least teachable.  Though, when they are not, I see them leave money on the table. Here are some common mistakes I see sellers make: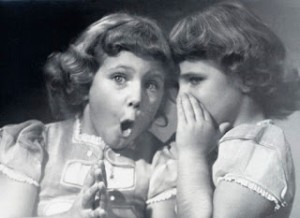 1) Allowing agents to put crappy photos into the MLS
    I see this ALL the time. The MLS allows 25 photos any many online sites will rank your position based on the number of photos. Since out of town/out of state buyers usually know what they want to see when they contact me, their list always corresponds to the quality of the photos submitted to the MLS.  Insist upon professional photos or find a new agent.
2) Moving out physically, and then mentally doing the same
So often I show condos where the seller has moved- both physically and mentally. Dirt, debris are left behind and the condo looks like someone left in the middle of the night. First impressions MATTER..and buyers will pay for that impression.
3) Not telling your insurance carrier that you sold your home
IF you seller your condo in the middle of any insurance pay cycle- you should call your insurance carrier and request the refund of the unused portion of that pay cycle. Your mortgage company will not do this for you.
4) Not adjusting your price as your condo sits on the market
Some of the best deals for buyers are those condos that sit on the market for a while- as long as the seller is adjusting his or her price accordingly. When a seller doesn't move on the asking price, the listing gets stale and the demand for that unit will drop. So will its value.
5) Not staging or at least preparing your home for the market
Buyers don't buy bricks and mortar. They buy feelings and emotions. Staging works. And every seller should be spending around $500-$1000 to prepare his or condo for sale such as:
* Minor Grout and Caulking around tubs, baseboards, etc.
* Rehanging Closet doors that are off their tracks
* Minimal touch up painting
* De-cluttering (this is huge)
* Minor cosmetic fixes throughout