The Packard Grand Condos at 111 S. 15th St: Condo Assoc recently acquired the top floor of the building from the developer. It is a 3,300SF space (on the 27th floor) with fitness center, large west-facing outdoor deck, party room, meeting room, and large capacity laundry machines. This was a great move by the condo board for a building that had lacked amenities. The new fitness center is now open and the rest of the amenity floor will open by September.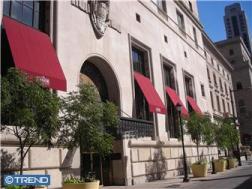 Center City One  at 1326 Spruce St.: Responds well to its broken water meter. The association took quick action and repaired and replaced everything with swift action.
Toll Brothers: Approx 160 new units right on 24th street! Expect delivery late July 2013. Based upon the success at Naval Square- look for these units to sell at a pretty good clip. 8 out of 22 sold in Phase One and ground hasn't even been broken. Stay tuned for more details…
WaterFront Square: A trail runs through it- The Penn Street Trail – a section of the Central Delaware waterfront trail that will connect Spring Garden Street with SugarHouse Casino's portion of the trail – is expected to open next spring.
Murano: 2101 Market St.- Sale prices doing exceedingly well post auction. They just re-listed all high floor units with Pru Fox Roach. Look for the remaining units to sell fairly quickly!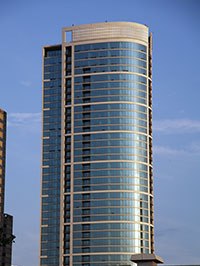 Penns Landing Square at 130 Spruce St: Spending money to better manage water run-off and to be more efficient at being able to segment water shut-offs in order to better serve homeowners. Touche!
Mark Wade
www.CenterCityCondos.com
Prudential Fox and Roach Realtors
530 Walnut St. #260 Phila., PA 19106
center city condos
,
philadelphia real estate
,
philly condos