Jefferson Medical College is located on the edge of the Washington Square West neighborhood of Center City Philadelphia, and every spring, my website is abuzz with the new incoming attendees of this fine institution.
So what do the incoming residents look for when purchasing a condo near Jefferson Medical School? I usually find that proximity and safety are at the top of these buyers priority list when condo shopping. Also, I find most students will want to see the Hopkinson House and maybe even Academy House condos.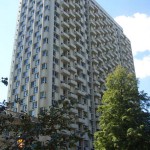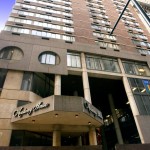 Condos along the Spruce St/Pine St corridor are always very popular for those looking for a low rise/ Brownstone styled condominium. In the high rise sector, we have the Lenox at 13th and Spruce, the Western Union Building at 11th and Locust, and the Victory building at 10th and Chestnut Street.
There is a fair amount of inventory available, and all kinds of styles fit most buyers' needs and tastes. I think a great place to start a search for Jefferson Medical School condo buyers would be the plethora of condos near 10th and Spruce Streets. The surrounding blocks hold a variety of sizes and styles. Next up would be to hit the doorman buildings in the area.
Want to start your shopping online, prior to your arrival in town? Drop me an email at Mark@CenterCity.com, and lets chat!
Mark Wade  
www.CenterCityCondos.com
Prudential Fox and Roach REALTORS®
530 Walnut St., Suite 260 Philadelphia, PA 19106
apartments for sale philadelphia pa
,
Center City condo
,
center city condo for sale
,
center city condo philadelphia
,
center city condos for sale philadelphia
,
center city philadelphia condo
,
center city philadelphia condominiums
,
condo loft philadelphia rittenhouse square
,
condominiums philadelphia real estate
,
condos for sale in center city philadelphia pa
,
condos in Philadelphia
,
condos philadelphia
,
lofts in philadelphia
,
philadelphia loft
,
real estate philadelphia condos
,
rittenhouse sq condos
,
rittenhouse square condo