….for distressed properties, that is. Interesting note for Fall 2009.
There was a really nice 1500+ Sq ft. two bed/two and a half bath condo with parking at WaterFront Square that went on the market a 12 days ago.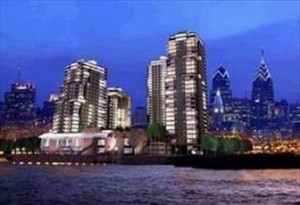 The unit was being sold by a bank, and from what I hear, had 4 cash offers. Asking price was $389,000.  Clearly, this unit sold in no time. I even told a buyer that I easily could have sold that unit at least twice, providing no one else knew of this gem.
Whats my point? There are no lack of ready willing and able buyers in Center City Philadelphia. However, there is a lack of severely distressed inventory to satisfy the bottom-feeder buyers.
And I am casting no judgement on those buyers- more power to anyone who is smart enough to be prepared to make such a move. I wish I had more buyers like that! There are still 3 places in town that I think are similar in nature- two in Old City (which is rare) and one in Washington Sq. West. Bottom feeders- Call me. Lets chat.
Mark Wade
www.CenterCityCondos.com
Prudential Fox and Roach REALTORS®
530 Walnut St., Suite 260 Philadelphia, PA 19106
apartments for sale in philly
,
art museum area condos
,
Bella Vista condos
,
center city condos
,
lofts in old city
,
Old City Condos
,
Philadelphia condo
,
Philadelphia Condominium
,
philadelphia loft
,
philadelphia real estate
,
philly realtor
,
Queen Village Condominiums
,
Rittenhouse Square condominiums
,
Society Hill Condominiums
,
Washington Square West Cond