Which units are the most valuable? Which will be in demand?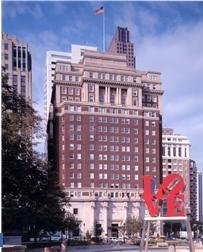 On April 29th at 7pm the action starts! Thirty-Six Phoenix condos will hit the auction block. We are excited and look forward to playing a major role in the auction of the condos at 1600 Arch St. in Center City Philadelphia.
 
PLEASE KNOW THAT if you are looking for buyer representation from our group of experienced Center City Condo agents, you MUST visit the property with us on your first visit!  We successfully represented over 10% of the buyers at last year's Murano Condominium Auction! No other realtor even came close!
 
With prior sales experience at the Phoenix condos, we believe we can help you with your potential purchase. Please know that values in the Phoenix are NOT solely contingent upon the size of the unit- MANY OTHER FACTORS WILL PLAY INTO THE VALUE OF THE CONDOS BEING AUCTIONED!
 
For instance, floor height, interior condition, and view HEAVILY influence the value of the units at the Phoenix, in our opinion. Do you know which are the most desirable units in the Phoenix? We believe we do….and whether you "GO IT ALONE", or have us represent you-Your Costs Are The Same to Purchase At The Auction-We do not add costs to you…we only add experience and knowledge of the building!
 
Our sources tell us that most of the units being auctioned are one bedroom units, though a few two bedroom condos will be available at the auction. No studios are being sold at auction prices. Some questions you may want to ask yourself-Is parking included in the sale? What about the additional storage spaces? Should you pay for parking at the Phoenix, or simply rent a spot on-site?
 
Give Mark Wade from www.CenterCityCondos.com  a call at 267.237.3404 and lets chat about your specific wants and needs, and then lets go visit the Phoenix to see if you can be a part of the excitement!
Mark Wade
www.CenterCityCondos.com
Prudential Fox and Roach REALTORS®
530 Walnut St., Suite 260 Philadelphia, PA 19106
apartments for sale philadelphia pa
,
Auction Phoenix Condos
,
Center City condo
,
center city condo for sale
,
center city condo philadelphia
,
center city condos for sale philadelphia
,
center city philadelphia condo
,
center city philadelphia condominiums
,
condo loft philadelphia rittenhouse square
,
condominiums philadelphia real estate
,
condos for sale in center city philadelphia pa
,
condos in Philadelphia
,
condos philadelphia
,
lofts in philadelphia
,
philadelphia loft
,
Philadelphia Phoenic
,
Phoenix Condos Auction
,
Phoenix Condos Philadelphia
,
real estate philadelphia condos
,
rittenhouse sq condos
,
rittenhouse square condo