Unless you are moving to Philadelphia from say, Alaska, the idea of living in a building where you don't have to go outside to get out of the house can be rather appealing this time of year. Here are 6 Philadelphia Condos where you can do exactly that (and this is not an exhaustive list):
1) Waterfront Square – There is a 25-meter, indoor lap pool on site here with beautiful views of the river and bridge. There is also a spa, sauna, and steam rooms, not to mention a fitness center and on-site yoga classes.  There is even a convenience store on-site.
2) The Rittenhouse Hotel – Offering a true "hotel-living" experience, this condo building has restaurants and bars on-site, including Scarpetta, Lacroix, and The Library Bar. There is also a spa in the building with unlimited services, a salon, barber, and indoor pool.  The fitness center offers small group training and yoga classes daily.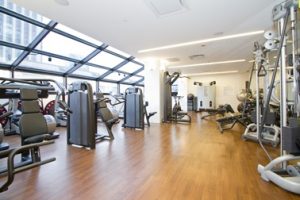 3) The Ritz Carlton – Amenities at The Ritz include a large pool, huge gym, hot tub, and one of the most comfortable and actually usable community rooms in the City.  The Richel D'Ambra Spa & Salon and modern Latin American restaurant Aqimero are also on-site.

4) Liberty Two – If you get tired of your panoramic views of the skyline, you can visit the Sky Club on the 37th floor of this building to access amenities including a lounge, billiards room, yoga room, massage rooms, fitness center, sauna, steam showers, and swimming pool. R2L Restaurant is also on the 37th floor and dinner is served from 5-10PM, with the lounge staying open until midnight on the weekends.

5) The Phoenix – Tir Na Nog Irish Bar and Grill, Philadelphia Credit Union, and Starbucks are all located here at 1600 Arch St.  There is also a newly remodeled club room, a state-of-the-art fitness center and weight room, dry cleaning and shoe shine services, pool table, and a private conference room and dining facilities on site. You can also access The Suburban Station Concourse from inside The Phoenix, which allows you to access nearby offices, or connect with rail service to 30th Street Station, New York City, or the airport without stepping outside.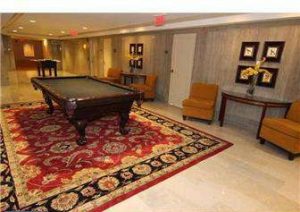 6) The Philadelphian – This building houses a pharmacy, a restaurant/bar, a grocery store, a bank, and a variety of businesses including healthcare professionals, attorneys, and more.  The Philadelphian also offers on-site activities including aerobics, yoga, Tai Chi, club games, meditation group, and book club. There is also a fitness center, sauna, and pool.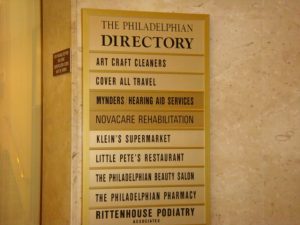 Also, if you are out touring condos for sale in these buildings or other high-rises this weekend, you won't have to worry that the lockbox will be frozen shut as all of these condos have front desk concierge services. On-site maintenance and on-site parking are a few additional conveniences of center city condo living you may want to take into consideration.
Bundle up out there!
Center city condos. condo living
,
condominium conveniences
,
Philadelphia condos
,
philly condos for sale