I can't recall the last time I was treated so well!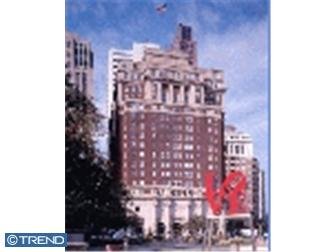 I am aware that sometimes when I roll into a Philadelphia condo building with my buyers in tow, the sales staff takes cover. They see me, and mumble…"Oh, shit".  I am no walk in the park when I represent my buyers….I make last minute appointments, and I piss and moan when I don't get my way. All in the name of my buyers who I want to make sure are either getting the best deal, or seeing as many things as possible.
For all the sale staff folks who have to put up with me, I apologize. But in my defense, I do sell a boatload of condos. And I would just like to say a huge "Thank You" to the great sales staff at the Phoenix….from John, to Louise, to Francesca. They are great to deal with, and are fair and honest. I am always happy to deal with them, because I believe my buyers are going to get a fair deal. Nothing shady or underhanded, or hidden. Like most new construction sales staff folks- they are great. These folks just rise to the top, and I am grateful. I will continue to show The Phoenix– not only for the staff- But for the new post-auction price structure that makes the building a tough one to beat in terms of value!
Mark Wade
www.CenterCityCondos.com
Prudential Fox and Roach REALTORS®
530 Walnut St., Suite 260 Philadelphia, PA 19106
apartments for sale philadelphia pa
,
Center City condo
,
center city condo for sale
,
center city condo philadelphia
,
center city condos for sale philadelphia
,
center city philadelphia condo
,
center city philadelphia condominiums
,
condo loft philadelphia rittenhouse square
,
condominiums philadelphia real estate
,
condos for sale in center city philadelphia pa
,
condos in Philadelphia
,
condos philadelphia
,
lofts in philadelphia
,
philadelphia loft
,
real estate philadelphia condos
,
rittenhouse sq condos
,
rittenhouse square condo