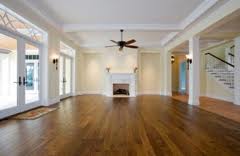 1) You see that the condo is vacant, and the front desk tells you they moved
over a year ago.
2) You Google the sellers, and You see that they own multiple properties,
and all of them are for sale.
3) You search the history (in the MLS) of that listing, and see the seller is on
their third listing agent.
4) You walk into the Philadelphia condo, it is vacant, the appliances are gone, and it looks
like the seller left in the middle of the night.
5) You read some unique language in the MLS listing about "seller makes no
warranties", or " corporate addendum must accompany…" usually means
corporate owned- aka REO.
These are all possible signs that the condo is ripe for an insulting offer.
Good Luck!
Mark Wade
CenterCityCondos.com
Berkshire Hathaway Home Services Fox and Roach Realtors
530 Walnut St. #260 Phila., PA 19106
center city condos
,
Center City Real Estate
,
condominiums philadelphia real estate
,
condos in Philadelphia