As a veteran Philly real estate agent, I find sooooooo many buyers here in town are visually motivated. Yet visualizing color, texture, furniture placement, and implementing solutions to visual challenges, are often the most difficult hurdles to jump when trying to emotionally put themselves inside a new condo here in Philadelphia.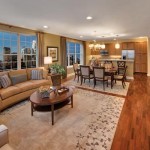 I see so many buyers react to staging, wall color, furniture design, and layout, that the power of a well done model home cannot be overstated. Just look at Toll Brothers Naval Square Condos which do a fabulous job pulling in your emotions by allowing you to leave nothing to the imagination. I see my buyers react, and they are like "WOW".
If you are considering buying, I suggest we sit down and chat about your visualizing skills. And lets see which units in town may be a good fit for you.
Mark Wade
www.CenterCityCondos.com
Prudential Fox and Roach REALTORS®
530 Walnut St., Suite 260 Philadelphia, PA 19106
center city condos
,
condominiums philadelphia
,
Naval Square condos
,
Philadelphia real estate agent
,
philly realtor