Every Building Shines In One Way Or Another. Here Are My BEST 14 Picks For Specific Buildings:
1) Best Grounds– That would be Naval Square. Hands down- Gated, green and fantastic landscaping on over 25 acres.
2) Best Condo Pool – Waterfront Sq. There is not even a 2nd place for this category.
3) Best Parking – Either Academy House or Independence Place – All rental & always available.
4) Best Views– Two Liberty. Enough said.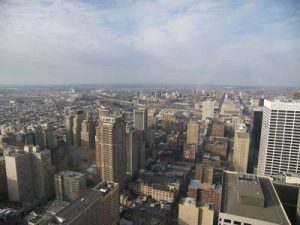 5) Best Staff– Friendliest staff has got to be The Ritz. Always nice and no sass which is a good first impression for buyers.
6) Best Management– Society Hill Towers. Model of excellence here- Bev runs the place well and has for many years.
7) Best Layout/Floor Plan– Center City One at 1326 Spruce. The 1209 sf two bed units are perfect.
8) Best For Closet Space– The Philadelphian at 2401 Pa. Ave. Beyond cavernous in terms of storage.
9) Best Kept Secret– The Lippincott. See..you don't even know where that is located (227 S. 6th St).
10) Best Low Rise– Either 1615 Spruce (the old Garden Restaurant) or maybe 725 Chestnut. Both strong and both very original in fit & finish.
11) Best Value– Lots of bang for the buck at Rivers Edge (2301 Cherry). Buy 'em if you can find 'em.
12) Best Resale Ability– Gotta' go with Hopkinson House on Washington Sq. Always more demand than supply.
13) Best Lobby & Common Areas– I would have to say 1830 or 1900 Rittenhouse. Very old school Philadelphia. And very high on the "cache" scale.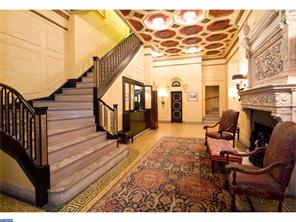 14) Best Common Roof Deck– The Phoenix at 1600 Arch….hands down.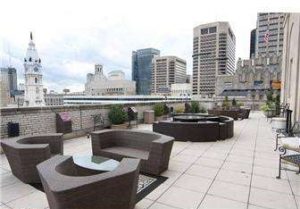 Mark Wade
www.CenterCityCondos.com
BHHS Fox & Roach Realtors
Mark@CenterCity.com
center city philadelphia condos
,
Philadelphia condos
,
Philly condo Amenities