"The sellers didn't leave the condo as clean as I thought they might or as clean as I would have liked them to"
The contract/agreement of sale calls for broom swept clean condition with no debris left behind. Beyond that- Even most Rittenhouse Square condos are indeed transferred a little less than spotless.
2) "I will probably never use that Jacuzzi style hot tub."
I find if the tub is new and never used, buyers view it with a shrug. If it old and used- that amenity really becomes a detractor of value.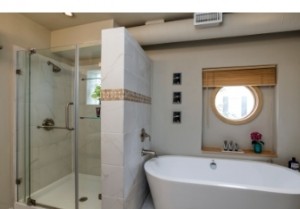 3) "I guess I don't really and truly need a 3rd bedroom"
Many buyers have a 3rd bedroom on their wishlist, though most buyers  will eventually opt for a two bed plus den. Even a fair number are opting for a large one bed with a nice den.
4) "Walk-ability is high on my wish list"
And for good reason. But many buyers realize that just being in Center City gets them out and about – and that is kinda' the idea to city life. Getting out of your condo and shopping/dining/exploring the city can be done regardless of the proximity. Think Uber for a lift to where you want to go.
5) "The ability to rent the condo is of importance"
Indeed. I also think the appeal and ultimate rent-ability of the condo is heavily based upon interior condition and showing ability in addition to the time of year in which you seek to rent the unit. If it shows well, it will rent well….every time.
Mark Wade
www.CenterCityCondos.com
BHHS Fox & Roach Realtors
Mark@CenterCity.com
buying Philly condos
,
Philly condominiums for sale
,
rittenhouse square condos