Technically, in the State of Pennsylvania, if you do not obtain mortgage financing, no one is going to force you to buy title insurance on your new Old City or Rittenhouse Square condominium.  But as your Realtor, with your best interest in mind, I am going to rant and rave until you agree to buy it.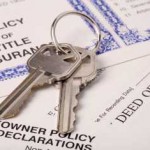 A mere title search doesn't always reveal all the flaws that could potentially be a part of the chain of title. And title searches are not free. Not to mention you will need to pay an attorney or title company closing fees and notary fees to complete your transaction if you do not purchase title insurance from them.  Closing fees and search fees are usually waived if you purchase the title policy. Since you will need to put out several hundred dollars for these services if you waive title insurance anyway, you might as well pay the difference and protect yourself against the unthinkable.
Here are a just a few scenarios you could encounter without the protection of title insurance:
– Forgery or Fraud in connection with the execution of previously recorded documents
– Incorrect representation of marital status of grantors
– Undisclosed or missing heirs
– Wills that have not been properly probated
– Mistaken interpretation of wills and trusts
– Incorrect legal descriptions
– Unsatisfied mortgages, liens, or judgments not shown on the record
– Deeds executed under expired or false power of attorneys
– Confusion due to similar or identical names
– Unknown rights of ex-spouses or former owners
– Clerical errors in recording legal documents
– Incorrect filing of condominium declarations
Some of these things sound crazy I know. But in my 21 years of selling Philadelphia Real Estate I have come across more than a few of the above situations.  So think of it this way:
Paying for a title search and other closing fees to buy your condo without the protection of title insurance – Around $800
Paying for the same search and closing fees including title insurance protection on your $300,000 condo – Around $1600
The peace of mind of having your title company to call and not having to deal with an old lien or back taxes that suddenly show up on your title – priceless!
Mark Wade
www.CenterCityCondos.com
Prudential Fox and Roach REALTORS®
530 Walnut St., Suite 260 Philadelphia, PA 19106
center city condos
,
center city philadelphia
,
philadelphia realtor
,
Philadelphia title insurance
,
philly real estate