Now that is the million dollar question!
Automobiles, clothes, and condos all need maintenance to look and perform their best. Assessments imposed on owners of given buildings are used to make capital improvements and are a necessary evil.  How might that affect value?
I think in the short term, an assessment can lower demand for a building. Who the hell wants to pay for some electric behind a wall or an elevator motor which they are never going to see? (Uh, no one.) Though assessments to fix up interior hallways, and maybe a lobby, are much easier to swallow.  In the long run, assessments can be the best thing to ever happen to a building as the costs of the capital improvements are overshadowed by the long-term value growth.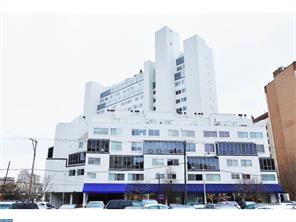 Look no farther than 2301 Cherry St. (River's Edge) as an example of that argument. When the assessments were first implemented, the demand dropped because no new buyer wanted to pay for the needed improvements. But today…the money spent is bouncing the value of each unit MUCH higher than individual unit's assessments. It's not a hard equation to figure out.  And the new lobby at the Academy House? C'mon… you can't tell me that the individual unit owner cost to do that lobby wasn't worth it…The value added was huge….
So yes, assessments suck in the short term but are very beneficial in the long run in terms of value and demand.
(ps – YES, per the agreement of sale- any assessments that have been approved must be disclosed to a buyer.)
Mark Wade 
www.CenterCityCondos.com
www.Facebook.com/PhiladelphiaCondos
BHHS Fox & Roach Realtors
215.521.1523