1) The Philadelphian at 2401 Pennsylvania Ave. is the largest condo building in the state of PA. Over 700 units. Very cool mid-century feel to the place.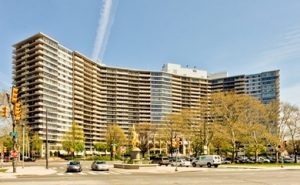 2) Buyers AND Sellers often nit-pick themselves right out of a deal. They focus on minute details and the other party gets fatigued and the deal falls apart.  Most deals fall apart over the SMALLEST details and usually based upon emotion and not $$.
3) Buyers usually don't buy the bricks and mortar. They buy feelings and emotions. (See #2 above).
4) I encourage buyers to bring family members on a tour of condos. But not friends. Family members support and encourage. Friends are the ultimate deal killer who bad mouth EVERY condo we see- almost always.
5) I do not believe that expiring tax abatements on any given condo building equates to lower future values. I have watched many buildings with expired abatements and I haven't seen a correlation.
6) Like automobiles, popular condo units (when first offered/built) have a tendency to remain popular units throughout their life span. Like all the "01" units at The Murano or the "G" units at Society Hill Towers.
7) Condo fees are like a person's age. They go up nominally almost every year. It is a fact of life…it just is.
8) Waterfront Sq. at 901 N. Penn just got their Energy Star Rating- To earn the ENERGY STAR, the apartments in a new multifamily building must be built to meet strict guidelines for energy efficiency set by the U.S. Environmental Protection Agency. An apartment unit that has earned the ENERGY STAR label has undergone a rigorous process of third-party testing and verification to ensure it delivers better quality, comfort, and value.
9) When I settle on a property, that buyer or seller is out of my life for the foreseeable future. This often is a letdown as I have grown to know my clients and I won't get to continue to interact with them.
10) Sloppy offers usually garner sloppy responses. If you want your offer to be presented in the best light, then dot your i's and cross your t's. And that often means getting a pre-qual from the lender that the LISTING AGENT knows best. This can easily remove doubt as to your qualification for a mortgage.
11) No, you can't bring your dog on our tour of condos. I love dogs. I love my dog too, but you won't see her on our tour. Leave your dog at home. Seriously.
12) Every home inspector says you need a pan under your washer/dryer. If there is not one there now, then you most likely aren't getting one. This is the #1 thing on any inspection report that I cannot successfully negotiate for you. (If there is not drain, then a pan will do you no good and very few buildings have drains under their W/D units).
13) Mortgage companies torture everyone equally. You will not be able to circumvent this fact EVEN if you are super-duper rich or if you have an existing account with your lender. Trust me. I know.
14) More and more high rise buildings are not renewing their FHA approvals. Not sure why- but the Reef building at Waterfront Sq. just did so.
Mark Wade
www.CenterCityCondos.com
BHHS Fox & Roach Realtors
Mark@CenterCity.com ~ 215.521.1523
center city condos
,
Philadelphia condos
,
Rhilly realtors