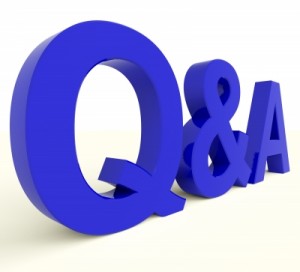 1) Have you ever walked into a condo and found someone naked?
Sleeping, drunk, passed out, in the shower, in the tub, having "relations" behind in a locked bedroom -Yes. But naked- no
2) What is the Value of a parking spot in town?
Up to $150,000 in the hottest, most densely packed parts of Center City Philly. Though rarely available
3) Should I Buy Or Should I Rent?
What do I look like? That's your call. What I believe is that values have bottomed out, and demand is rising.
 4) What do you think of this or that area?
I think you need to look at your priorities, and your desired lifestyle. Rittenhouse and Society Hill have vastly different appeal- one more hustle and bustle, the other more quiet and a hint more suburban. Neither being a negative- you just have to decide what is right for you.
5) When will the Market Improve?
In many segments, it already has- multiple offer bidding, condos selling in a matter of a few days- being seen once again in the 2012 Center City Condo market. Scarcity is going to be the key word in 2012 for many segments.
6) You seem to badmouth a lot of condos… Do people often get pissed at you?
Yes. I was once asked to leave a Brokers Open House when I commented that the owner had a better chance of seeing god than he did of getting his asking price. Listing agent wasn't happy. She's been mad at my for like 19 years now. Whatever. I was right. It sat on the market for over 2 years. I will champion the cause of any well priced Philadelphia condo…but I will call 'em as I see 'em in terms of the junky overpriced listings around town.
Center City condo
,
Center City Real Estate
,
condominiums
,
philadelphia