I get a lot of email from folks who used to live in town…here is what you may not know about Center City if you haven't been to town in 20 years:
1. Spruce and Pine Streets are now one lane- the other lane is a bike lane.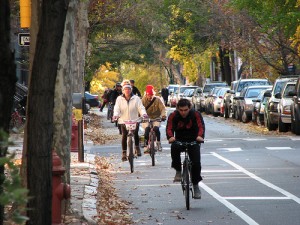 2. There is a new tax called the "Center City District Tax"…kinda' nominal, but adds street cleaners and supervisors on many of the residential streets.
3. Northern Liberties is RED HOT- You MUST see to believe (compared to the 1980's).
4. Graduate Hospital is now apartments- The hospital closed.
5. We have a new "South Street Bridge" and it is fabulous.
6. Broad St Just South of City Hall is Hoppin'…with residential and tons of restaurants.
7. The Bellevue Stratford is now The Hyatt at the Bellevue- and is stunning.
8. Delaware Ave. is now Columbus Blvd- and nicely manicured.
9. The old Naval Home on Grays Ferry is now a Toll Brothers development.
10. Most Parking meters are gone- replaced by Kiosks- and the parking authority is still very well run- If our city was run as well, the streets would be lined in gold.
If you are looking to come back to check out the City, drop me an email at Mark@CenterCity.com…I would love to show you some of the great new Philadelphia Lofts and Condos available too!
Mark Wade
www.CenterCityCondos.com
Prudential Fox & Roach Realtors
530 Walnut St. #260 Phila, PA 19106
Philadelphia condos
,
philadelphia lofts
,
rittenhouse square condos