…than a low rise loft or brownstone styled condo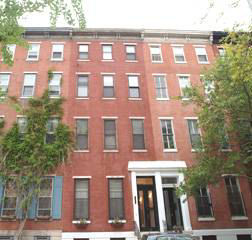 It makes sense if you think about it. A high rise condo is generally going to have higher condo fees than a Brownstone styled or low rise condo development. All in all, the more services, the higher the condo fees.
An elevator is a factor which is going to raise your condo fees. Not only the electric to run the lift, but also the budgeted maintenance is a shared expense that must be accounted for. In addition, many highrise condos in Philly have doormen. I know of no doorman who will work for free. In addition to the payroll, you need to consider the payroll taxes and benefits offered to such employees. Lastly, many high rise condos in Center City have amenities like a parking garage, perhaps a pool, or exterior grounds that need to be maintained.
And on the whole, the larger the building (the taller), the more amenities, and hence larger condo fees.
YOU GO GET THE SERVICES YOU PAY FOR…but some buyers choose no, or few services for their Philadelphia condo. You desire to have a doorman, or the high rise style of living is going to determine your need to pay condo fees to maintain those common services to the building.
Not sure which style of Center City Condo building you might prefer? Call me…lets talk-no pressure.
Mark Wade
www.CenterCityCondos.com
Prudential Fox and Roach REALTORS®
530 Walnut St., Suite 260 Philadelphia, PA 19106
apartments for sale in philadelphia
,
Art Museum Area Apartments
,
center city condos
,
condominiums
,
fitler square condominiums
,
fitler square condos
,
Northern Liberties condominiums
,
Old City Apartments
,
Philadelphia condominiums
,
Philadelphia Flats
,
philadelphia realtor
,
philly lofts
,
rittenhouse square condos
,
Washington Square West Condos