I am often asked by condo owners to offer tips on getting their condo to "Show Well". Here are the 3 quick easy tips for maximizing the showing ability of your Philadelphia condominium:
1) Go to Ikea, and buy a floor to ceiling curtain and hang it from ceiling height, in front of your bathtub. This is not going to take the place of your shower curtain, it is simply going to add some dramatic effect to the bathroom. It is quick, cheap, and has a powerful punch in terms of the emotional appeal of your Center City condo.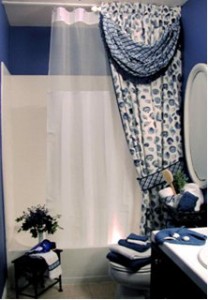 2) Paint an accent wall. Preferably, one that is opposite the entryway to any given room. I like to see fireplace walls accented in somewhat neutral, yet enticing colors too. Like a chalky blue, or green. Painting an accent wall will give a hint of flavor to a room, without overpowering the room with massive color.
3) Replace the knobs on the doors and drawers in your kitchen and bathroom. And don't buy the 99 cents knobs either. Go to Pottery Barn, or Restoration Hardware, and spend a few dollars. Believe me when I tell you, they will help even a somewhat tired kitchen look a bit refreshed.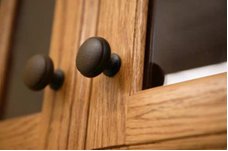 That's it. Three quick easy steps for maximizing the interior "curb appeal" to your  Center City Condo!
Mark Wade
www.CenterCityCondos.com
Berkshire Hathaway Fox and Roach REALTORS®
530 Walnut St., Suite 260 Philadelphia, PA 19106
Center City condo
,
Center City Real Estate
,
Philadelphia condominiums