Every Philadelphia condominium building has it's own basis for charging condo fees, and the percentage one pays is a reflection of the square footage of their particular condo.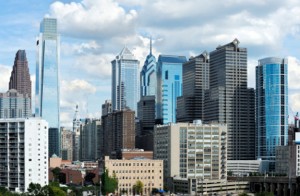 Some potential condo buyers shy away from condo fees…or at least fees that they view to be excessive. But let's look at what condo fees can cover. This way you can pick and choose which services might be right for you….and which building or building style may be right for you:
Trash Removal                        Common Area cleaning
Management Service               Doormen
Parking                                  Town Car Service
Pool                                        Shuttle/Buse Service
Heat                                       Central Air
Hot water                               Common Electric
Concierge                               Building Maintenance
Landscaping                         Gym
Window Washing                  Elevators
Common Electric                   Security
Bundled Cable                       Water and Sewer
Master Insurance Policy
You can pick and choose your services….Just let me know what your priorities are, and we can find a condo in Philadelphia that is right for you!
Mark Wade
www.CenterCityCondos.com
Berkshire Hathaway Home Services Fox & Roach Realtors
530 Walnut St. #260 Philadelphia, PA 19106
buy philadelphia condo
,
condo fees
,
Philadelphia condos
,
Philly condo fees