Philadelphia has been graced with some wonderful, and some not so wonderful additions to their condominium inventory over the past five years. Some are selling quite well, and some- well, not so much.
I think that the popularity of a certain building has to do more with the buildings cache, or "je ne sais quoi" rather than the normal fluctuations that occur within a given real estate market at any given time.  By that I mean that some buildings are, and have sold well due to either the builder's name, or hype that surrounds such buildings. The lack of such hype can be devastating. 
From ultra-contemporary to elegantly conservative, Philadelphians seem split on the style design of the condos they prefer.  We have seen some very high end Penthouse units sell in Old City lately, and the addition of the most modern building to hit town become erected at 13th and South Streets.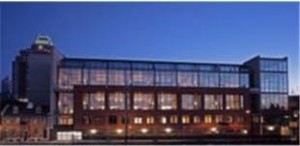 New construction is favored by many, due to Philadelphia's tax abatement , and the stylish finishes found in many new high and mid rise Center City condo buildings. Even high-end condos can be found, bursting with amenities, in some low rise Brownstone conversions projects found scattered about town.
In a town that brought you Ben Franklin, and Betsy Ross, historic and pre-war condos do have their place. But for some, there is nothing like a new construction condo here in Center City Philadelphia.
Like New? Prefer Old? Let's chat! 
Mark Wade
www.CenterCityCondos.com
Prudential Fox and Roach REALTORS®
530 Walnut St., Suite 260 Philadelphia, PA 19106
19103 condos
,
apartments for sale in philadelphia
,
buy 19106 real estate
,
buy philly condo
,
buy real estate philadelphia
,
center city condos
,
condominiums
,
foreclosures
,
real estate
,
rittenhouse square
,
washington square