I am often non-plussed by what I see developers pass off as an upgrade.   Usually some bullshit excuse about how the Developer  may "feel" the buyer is going to want to customize the unit, so they are being kind enough as NOT to add some simple living niceties like shelving inside closets, or a washer and dryer. Really?
 
Since when are closet inserts an upgrade? When one buys an $800,000 condo, should you not be able to expect that some sort of clothes hanging mechanism would be included? Even the cheesy cheap wire mesh systems? I have seen developers try to pass off even the basic necessities as upgrades, and it is insulting. Perhaps Mr. Developer, you think my $800,000 buyer just fell off the back of a turnip truck? How the hell do you think he or she got to the point in their life where they could afford such a condominium without a brain cell or two? Dumbass.
And please stop with the patronizing "and you get lovely carpet in the bedrooms at no extra charge". Again, you are an idiot.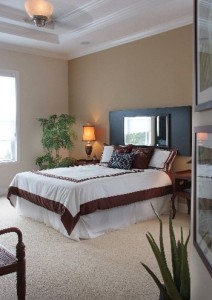 And touting the virtues of a dishwasher, a garbage disposal, and/or doorbell for each condo unit?Yippee…where does my buyer sign?? If developers could take a minute or two to tour some of the condo offerings in Center City Philadelphia, and realize that the buyers I am bringing to your front door have seen almost EVERYTHING on the market, then maybe that developer could wise up, and compare apples to apples. Tell us about the significance of your location, the quality of your construction, or the fact that you are priced competitively. My buyers are not stupid, and I will not allow them to be uneducated. So wise up, and let's make a deal. Because until you (Mr. Developer) come to your senses, my buyer's desire to write an offer on one of your condos is going to be severely limited.
Condos on Rittenhouse Sq.
,
new condos 19103
,
Rittenhouse apartments for sale