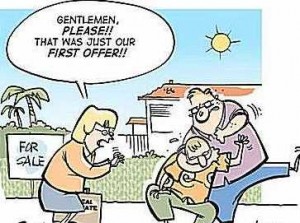 Here are some tips for making your offer on your potential new Philly  Condo as attractive to the seller it can be:
1) Get a pre-approval from the mortgage company that the LISTING agent uses most.
This will allow the listing agent, who will be presenting your offer to the seller, to be comfortable with your financing arrangements.
2) Narrow your contingency periods to ten (10) days. Not business days either. Make sure you can clear your schedule to do all your inspections on a timely basis. Nothing sours a seller like "15 business days" to do a home inspection.
3) If you are flexible in the dates you can settle, give the seller the option to pick the settlement date. You can write a contract that gives the seller the right to choose your settlement date within a specific period of time, like " from 30 to 45 days from execution of the contract"..seller to decide.
4) If the seller is buying another home, and doing so locally, consider allowing his or her title company to do your title work. Title rates are standard, and you (generally speaking) will not incur more costs by having your title work done by a company you or your Realtor chooses.
5) Write a nice note to the seller, to be presented with your offer telling him or her why you love their Center City home, and why you want to buy it. If it evokes a special emotion out of you, let the seller know. Every seller wants their home to be "loved"….let them know you love their home!
These tips may give you an edge in a competitive offer situation, or may just save you a couple of dollars when it comes time to negotiate with the seller! Good Luck, and know that the dollar amount you are offering is NOT the only factor your seller may consider when looking at your offer!
Mark Wade
www.CenterCityCondos.com
Prudential Fox and Roach REALTORS®
530 Walnut St., Philadelphia, PA  19106
Buying
,
buying condo in philadelphia
,
center city condos
,
Center City Homes
,
Philadelphia Condo Buyers
,
real estate offers