..an area of interest to many buyers!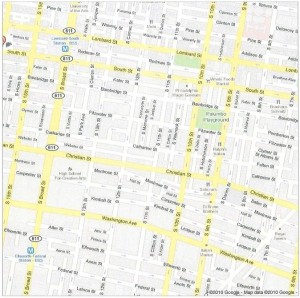 Bound by South St. to Washington Ave., 11th to Broad St., The Hawthorne area of town has seen a real growth in the past five years. Located to the west of the established Bella Vista neighborhood, Hawthorne has a lot of benefits that many Center City buyers find attractive:
1) A good proximity to the heart of Center City,
2) Super low taxes on condos and townhomes in the area,
3) An abundance of easy parking,
4) Some hip groovy styles of Philadelphia real estate (thanks in large part to Tony Rufo & his building in the area),
5) Great pricing in light of similar neighborhoods.
If you might be looking for alternatives to the growing Center City area of Philadelphia, give me a call, and lets go explore The Hawthorne area of town!
Mark Wade
www.CenterCityCondos.com
Prudential Fox and Roach REALTORS®
530 Walnut St., Suite 260 Philadelphia, PA 19106
apartments for sale philadelphia pa
,
Center City condo
,
center city condo for sale
,
center city condo philadelphia
,
center city condos for sale philadelphia
,
center city philadelphia condo
,
center city philadelphia condominiums
,
condo loft philadelphia rittenhouse square
,
condominiums philadelphia real estate
,
condos for sale in center city philadelphia pa
,
condos in Philadelphia
,
condos philadelphia
,
lofts in philadelphia
,
philadelphia loft
,
real estate philadelphia condos
,
rittenhouse sq condos
,
rittenhouse square condo